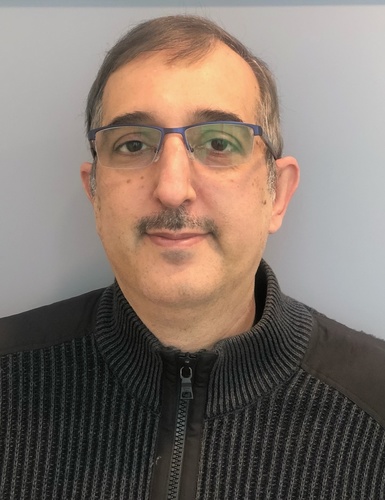 Ali graduated from Iran Medical Sciences University in 1992 with a Bachelor of Physiotherapy. He completed the Master of Sports Injuries and Corrective Exercises program with a focus on exercise therapy and posture at the University of Tehran in 2009. Ali completed the Doctorate of Physiotherapy program at the University of Michigan in 2018. He is a member of the Honor Society Organization, the largest academic society in the USA.
Ali continues to update his knowledge in the field by taking various courses such as McKenzie Level A for the lumbar spine, Lumbopelvic Complex, Kinesiotaping, vestibular and temporomandibular joint (jaw) rehabilitation as well as Certified Instrument Assisted Soft Tissue Release (M2T-Blade). He is also an Impact Trainer Physiotherapist and offers concussion management as well.
Ali has provided numerous workshops on posture, back care, and jaw pain internationally, he has also published four books in the field of exercise therapy in the Farsi language.
When he is not in the clinic Ali enjoys music, soccer, photography, and nature.